On a budget? Need driving lessons?
Aftab Driving School has the lowest rates in Edmonton!
Call us @ 780-886-8086 to book your first lesson.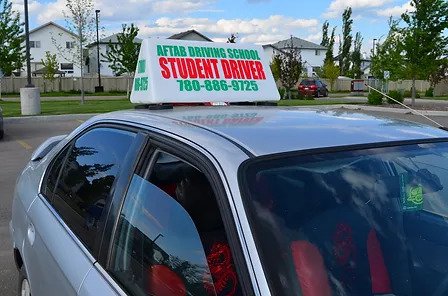 AFTAB DRIVING SCHOOL is a Government recognized driving school with kind and patient instructors that have over 10 years of experience. We offer flexible driving classes to fit YOUR schedule, including evenings and weekends.
Our classroom sessions can be completed in one weekend! Classes are held Saturday and Sunday from 9:00 am until 5:00 pm or can be completed online. The Insurance Reduction Certificate Course is offered in multiple languages to suit your needs.
We value feedback, conduct surveys, and take suggestions on how to improve our services. This feedback helps us analyze popular trends amongst the customers to provide better customer service. Other than relying on customer feedback to improve our company we also keep ourselves up to date with all the traffic laws, regulations, and procedures in Alberta. By doing so we enable our learners to have the skills necessary to pass their driving test.
Our number one goal is to train drivers to be safe and confident on the road. Aftab's training programs teach defensive driving skills, the importance of perception, observation, traffic rules, and all of the other necessary skills to be an excellent driver and pass your road test.
If you have never driven before, lack confidence on the road, are preparing for the road test, or just need a brush-up Aftab Driving School can help! Call us today to schedule your first lesson!
We offer FREE pick up and drop off in Edmonton
Start Learning to Drive Today
Give us a call to schedule your first driving lesson